September 8, 9 & 10, 2017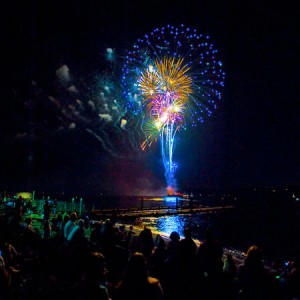 Light Up the Sound at Mukilteo's biggest celebration of the year!
We have more food, entertainment, artists booths, children's entertainment, and more FIREWORKS!
On Friday, September 8th the Mukilteo Lighthouse Festival Association is hosting our second annual Military & First Responders Appreciation Dinner. The evening includes dinner catered by Ivar's of Mukilteo and a Red, White and Blue Star Spangled Firework Show.
Mukilteo's biggest party of the year will be held the weekend after Labor Day (September 8, 9 & 10, 2017) and will feature food, fun and two GREAT fireworks shows! The Beer Garden will again be rocking with great music, fine food and football on a big screen Sunday afternoon.
Run-A-Muk
Before the Festival, join us as we Light Up the Sound with Run-A-Muk. The annual 5K and 10K is Saturday, August 26, 2017. Complete details and registration are at http://runamuk5k10k.com/.
Become a Volunteer
Join the Fun!
From the Board of Directors to individual event planning committees, the efforts of volunteers enable the Mukilteo Lighthouse Festival to continue and thrive. From assisting during the festival to getting involved with a year round planning committee, The Festival needs volunteers with various skills and time commitments. This is a great way for individuals, groups and businesses to get involved and connect with your Mukilteo community! Volunteers receive special parking and transportation to the event.